GOAT YOGA
FunWithGoats.com does Goat Yoga at several local Breweries, Wineries, Farms, Festivals, Libraries and Universities. FunWithGoats.com even does Goat Yoga on our gorgeous farm in Moyock, NC for private events such as: bachelorette parties, birthdays, corporate events and so much more…….
FunWithGoats.com can also bring the Goat Yoga experience to your party, home, business and corporate event.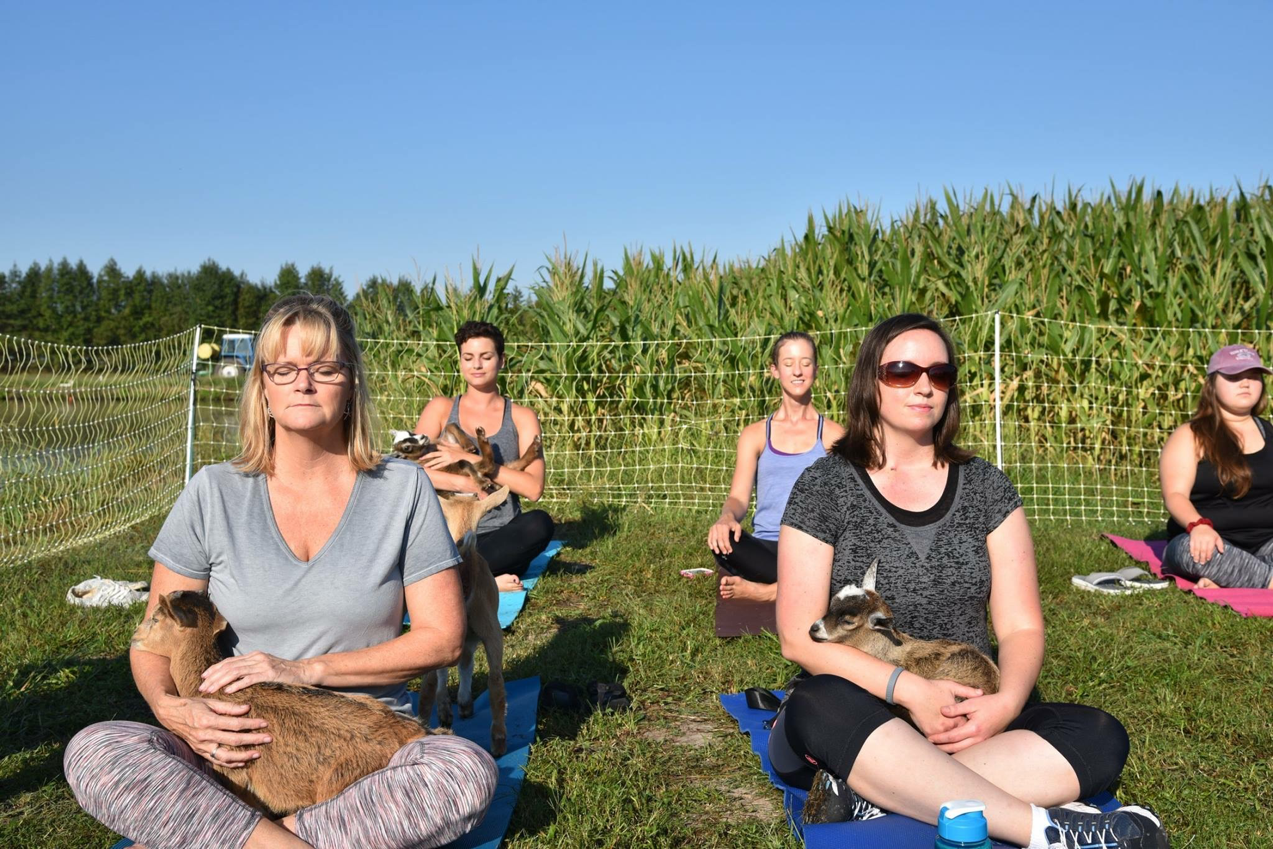 What is Goat Yoga?
Goat Yoga is a unique and lovable baby goat experience that brings Joy, the therapeutic benefits of animal therapy and smiles to every participant!   Goat Yoga is taught by a certified Yoga Instructor and is taught in a way that is perfect for everyone from the beginner to the advance Yogi!  No Yoga experience necessary. 
During Goat Yoga, while you move your body from pose to pose……baby goats interact with you!  They love to be pet, held, feed, to jump on your back, snuggled, and loved on! There are several Goat Wranglers at every event to help teach you how to hold and interact with the Goats. 
As a bonus…….you will learn tons of Goat Facts and the importance of agriculture! 
Come to one of our Scheduled Goat Yoga events or host your own Goat Yoga party. 
See our Party Package pricing and information below: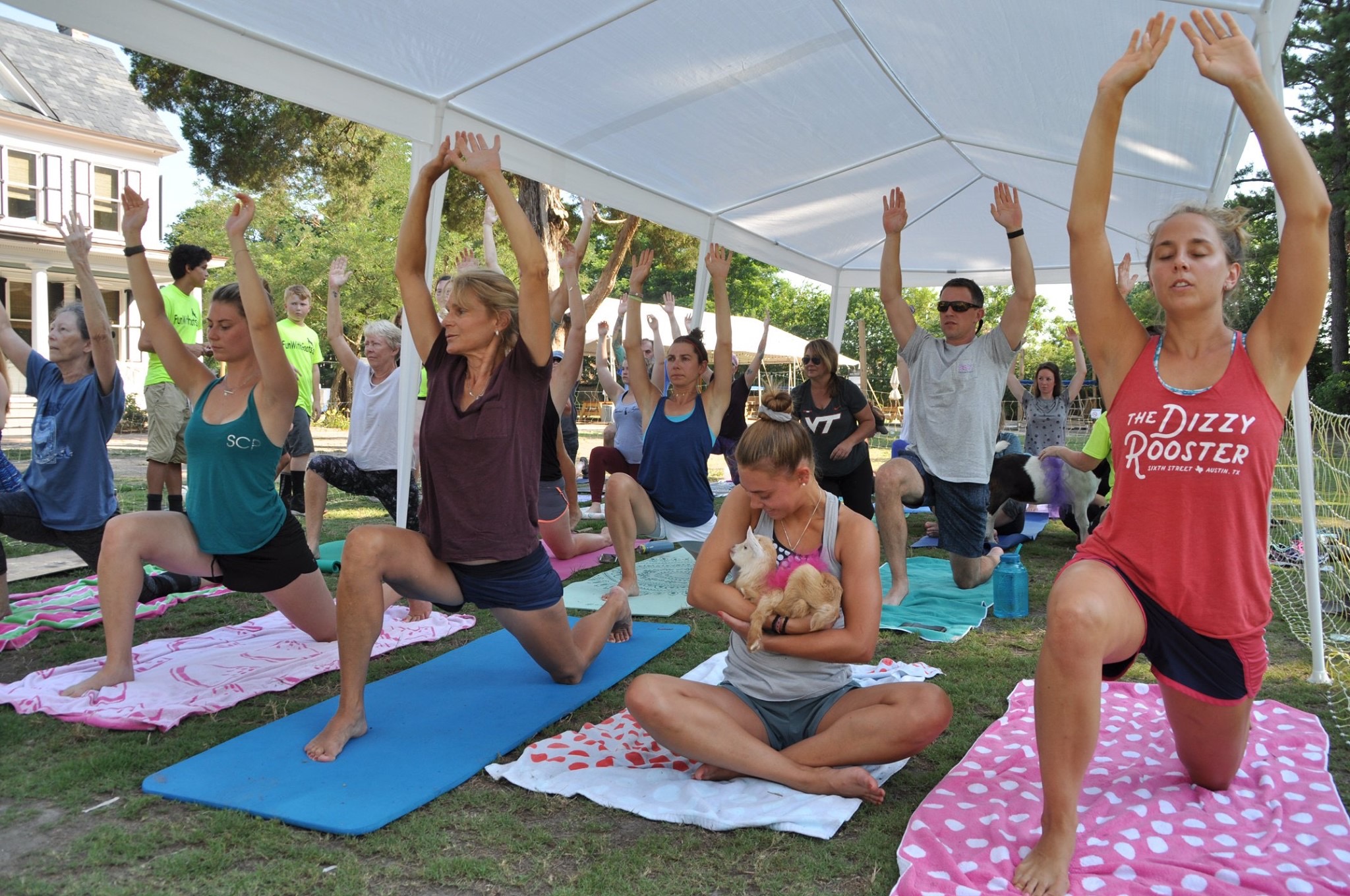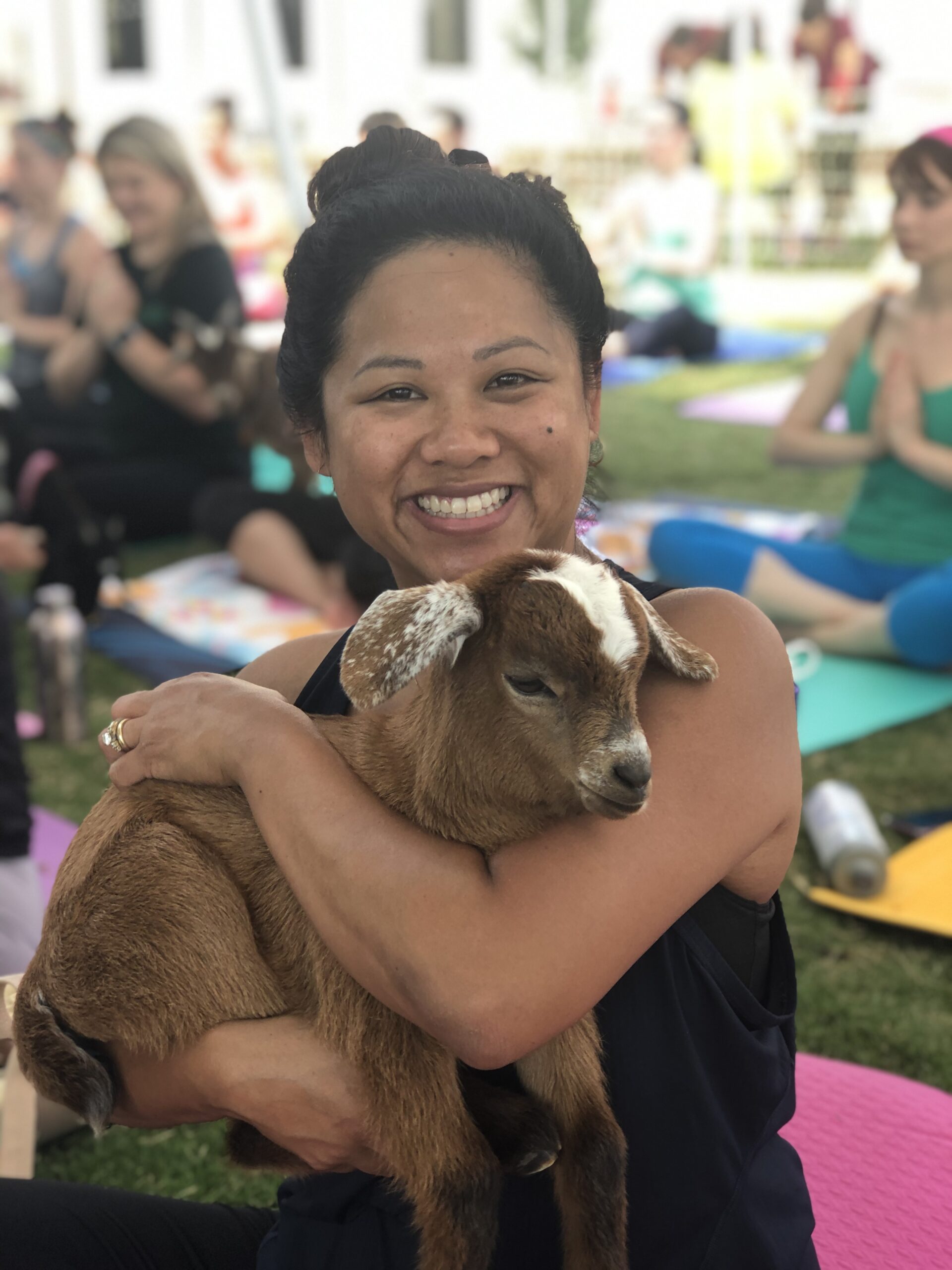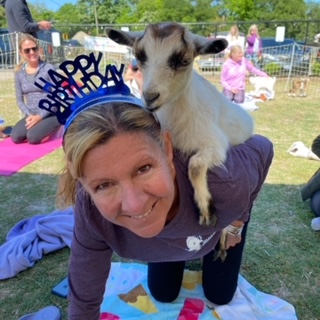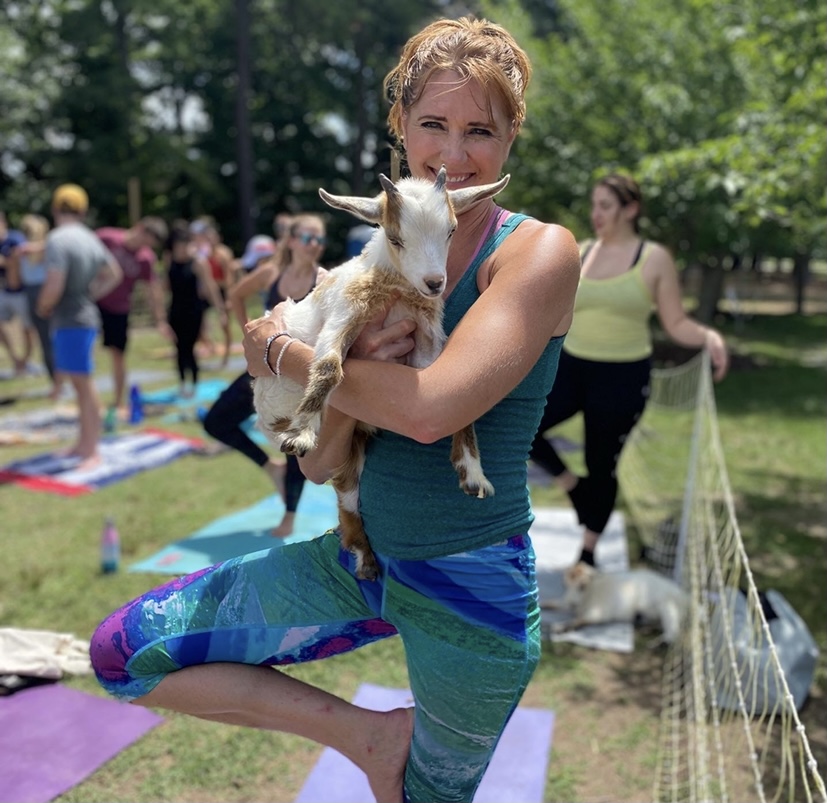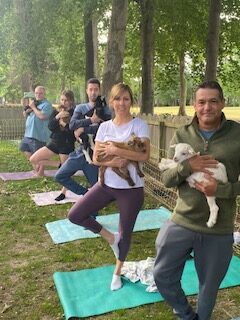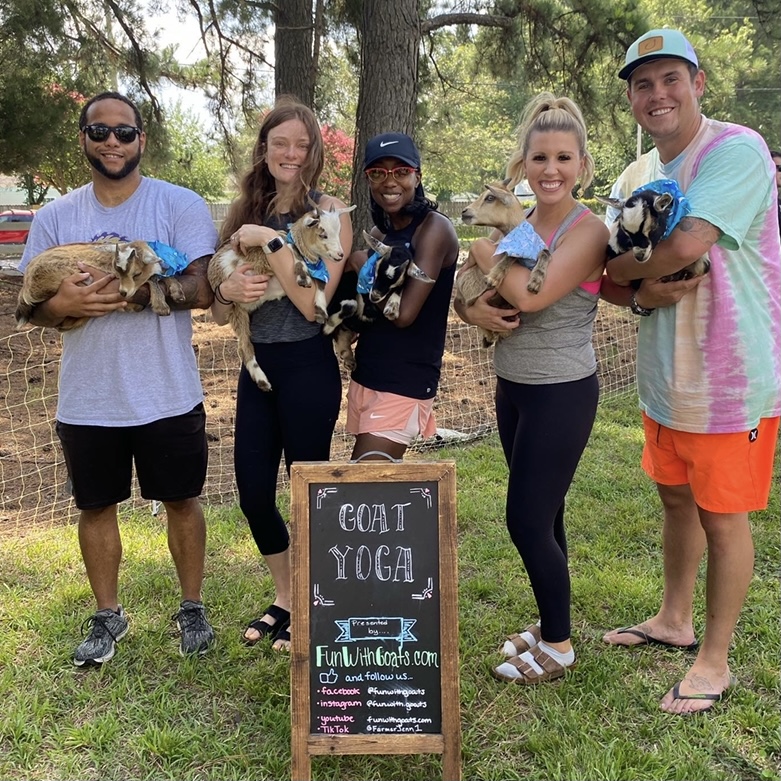 Goat Yoga Package 1:

($550 + tax)
45 min. Yoga Class . 
15 min. Goat Photoshoot
15-20 participates

Includes the following:
4+ baby goats
2 goat handlers
1 photographer
1 Certified Yoga Instructor
Temporary Fencing/ Set-up & Take-Down
Goat Yoga Package 2:

($650 + tax)
45 min. Yoga Class
20 min. Goat Photoshoot
21-25 participates

Includes the following:
6+ baby goats
2 goat handlers
1 photographer
1 Certified Yoga Instructor
Temporary Fencing/ Set-up & Take-down 
Goat Yoga Package 3:

($750 + tax)
45 min. Yoga Class
25 min. Goat Photoshoot
26-30 participates

Includes the following:
8+  baby goats
3 goat handlers
1 photographer
1 Certified Yoga Instructor
Temporary Fencing/ Set-Up & Take-down
Goat Yoga Package 4:

($850+ tax)
45 min. Yoga Class
30 min. Goat Photoshoot
31-35  participates

Includes the following:
10+  Baby goats
3 goat handlers
1 photographer
1 Certified Yoga Instructor
Temporary Fencing/ Set-up & Take-down
***Reminder all Packages DO NOT include: Yoga Mats.  We ask that
                    participants bring their own mat or a towel***
   All Parties require a $100 non-refundable deposit to save the date
Once FunWithGoats.com receives your information…they will email you dates that are open