Summer Day Camps
FunWithGoats.com LLC and Old Magnolia Farm currently offer 2 different Summer Day Camps for kids ages 7-12 years old who love farming, farm animals and having tons of FUN!
Summer Day Camp for 2022
* 3 session – 8/16 – 8/18/22 "All Things Goat"
Summer Day Camp for 2023
* 1 session – 7/4 -7/7/23
* 2 session – 7/11 – 7/14/23
* 3 session – 7/18 – 7/21/23
* 4 session – 8/1 – 8/4/2023
* 5 session – 8/8 – 8/11/23
* 6 session – 8/15 – 8/18/23
Registration opens for Camp March 2023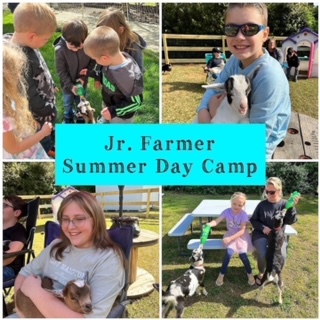 Tell me more about Camp…
Currently, we offer 2 different kinds of Summer Day Camps:
* 1.) JR. Farmer Summer Day Camp – this camp is very hands on and educational. The children will learn about Goats, Chickens, Critters such as Frogs, Turtles, Lizards and they will learn how to grow their own food. They will participate in fun outdoor games, Arts and Crafts, and water activities.
* 2.) All Things Goat – this camp is all about Goats and having FUN! The children will do Goat Yoga with Baby Goats, Painting with Baby Goats, tons of Craft projects, outdoor games and water activities.
Both Camps come with a camp water bottle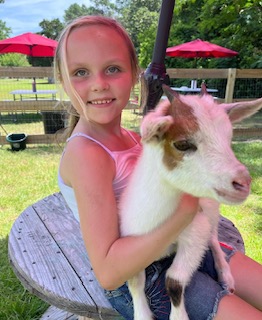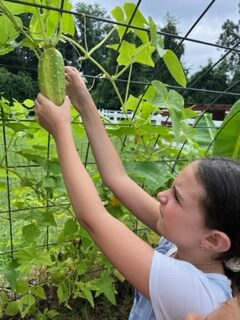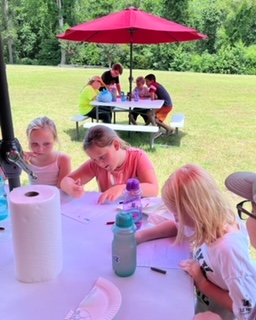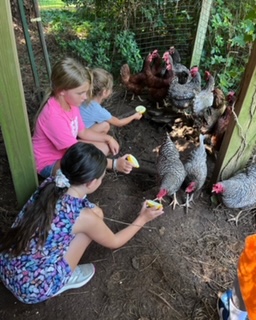 The farm is beautiful and Farmer Jen and staff are amazing with the kids! My daughter LOVED camp and has talked about all the fun they've had nonstop! Highly recommend attending these fun events!
Julie M.
My children loved holding and feeding the baby goats, playing badminton and all the animals!!! Camp was great….just make it longer next year.
Jenn M.
My daughter loved the goats and all the crafts!
Sara B.
My three favorite things about camp were the baby goats….especially Sugar, holding the turtles and blowing bubbles!
Lilly S.
***Email us your request for Camp, We will then email you the application form.