GOAT YOGA
FunWithGoats.com does Goat Yoga at several local Breweries, Wineries, Farms, Festivals, Military Bases, Libraries and Universities. FunWithGoats.com even does Goat Yoga on our gorgeous farm in Moyock, NC for private events such as: bachelorette parties, birthdays, corporate events and so much more…….
FunWithGoats.com can also bring the Goat Yoga experience to your party, home, business and corporate event.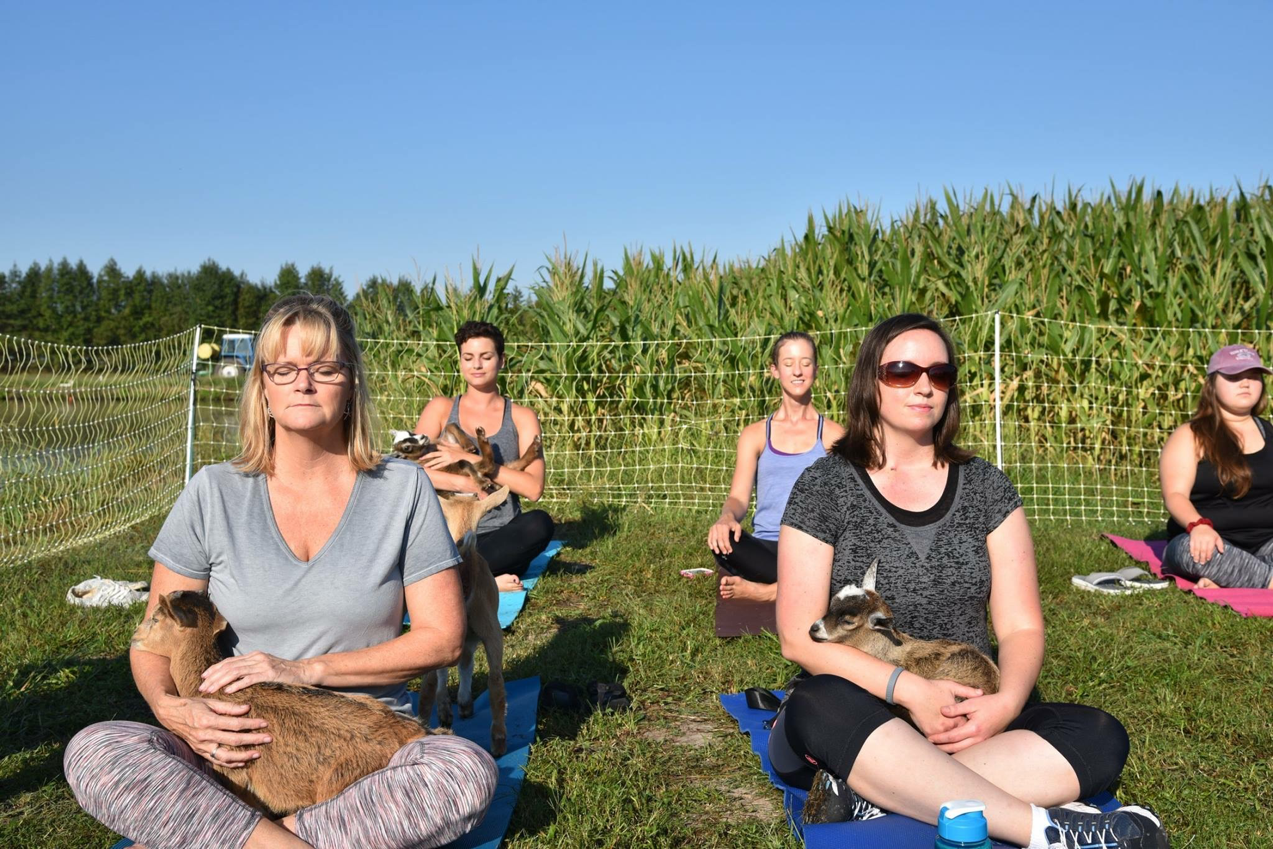 What is Goat Yoga?
Goat Yoga is a unique and lovable baby goat experience that brings Joy, the therapeutic benefits of animal therapy and smiles to every participant! Goat Yoga is taught by a certified Yoga Instructor and is taught in a way that is perfect for everyone from the beginner to the advance Yogi! No Yoga experience necessary.
During Goat Yoga, while you move your body from pose to pose……baby goats interact with you! They love to be pet, held, feed, to jump on your back, snuggled, and loved on! There are several Goat Wranglers at every event to help teach you how to hold and interact with the Goats.
As a bonus…….you will learn tons of Goat Facts and the importance of agriculture!
Come to one of our Scheduled Goat Yoga events or host your own Goat Yoga party.
Email us a request for Private Parties and we will send you package pricing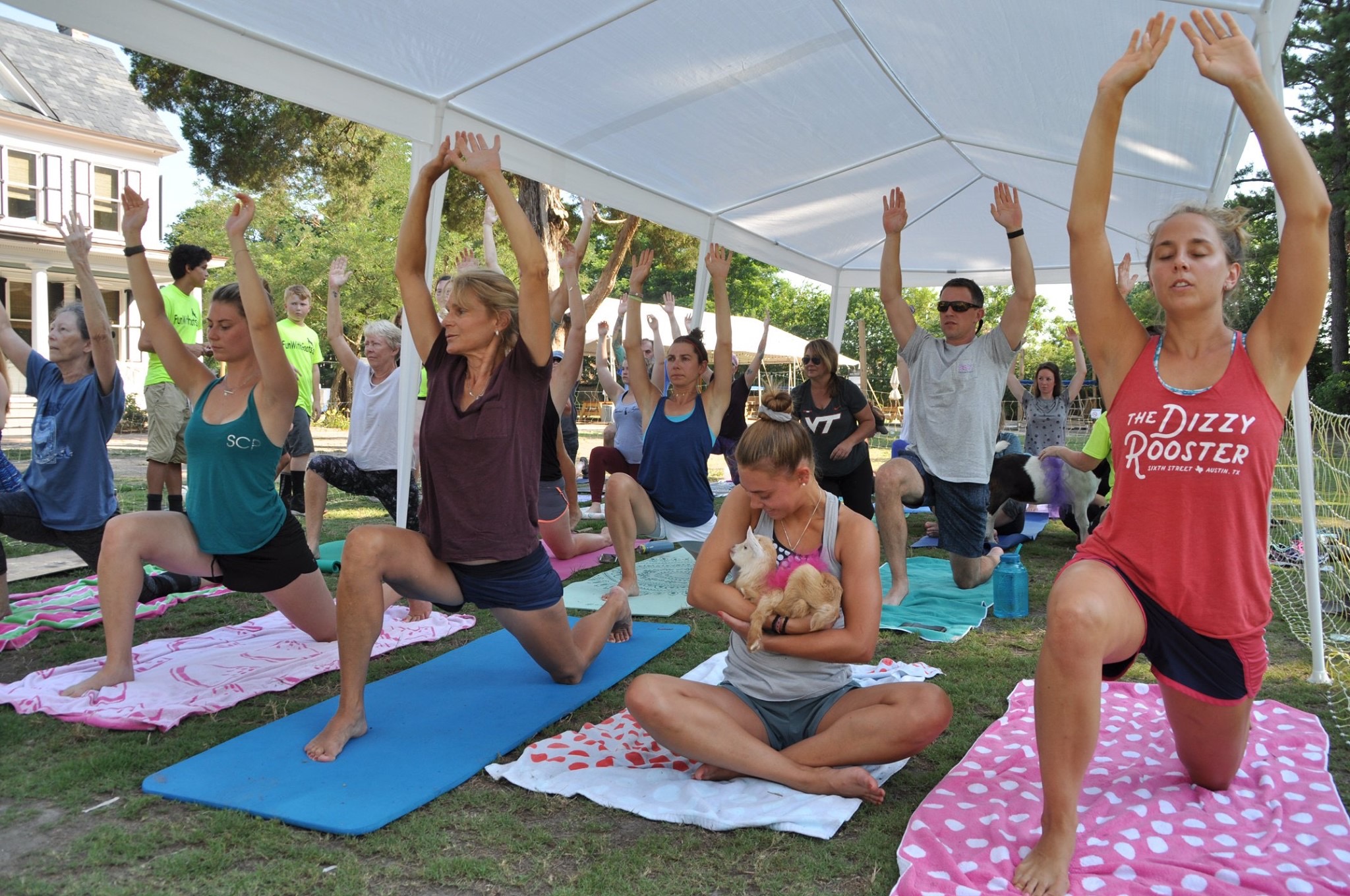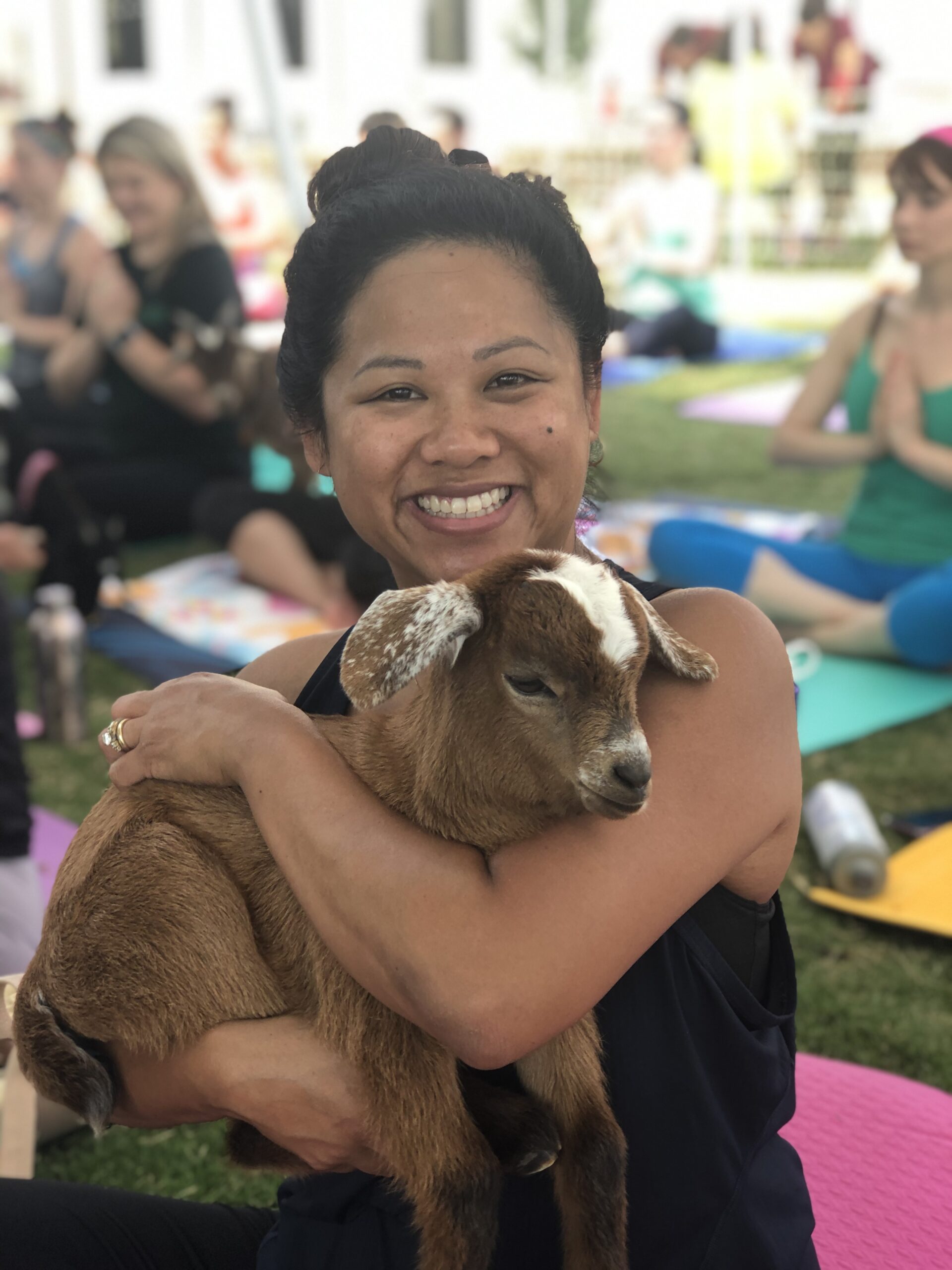 Did Goga (Goat Yoga) at COVA Brewing with these guys & it was amazing! The instructor was upbeat & had a great sense of humor. The goats were obviously the best part, but the yoga poses were easy for beginners & there was a no-pressure atmosphere! There were even some goat-inspired poses such as "goat in a boat" It was also nice to grab a coffee from COVA after the session. Fun With Goats offers goat yoga at other breweries in the 757. Definitely recommend a GOGA session with these guys for your next Saturday adventure!
Denise K.
Goat Yoga brought me SO MUCH JOY to my life!!! This was so fun and even got to do some yoga outside in the beautiful weather. I mean who doesn't like baby goats?? I had a smile on my face the entire time. The goat family and handlers made this event outstanding and FUN! My favorite pose was "Goat in a Boat" and my favorite goat was Pumpkin….she fell asleep in my arms and I immediately fell in LOVE! Go check them out!!
Jannice C.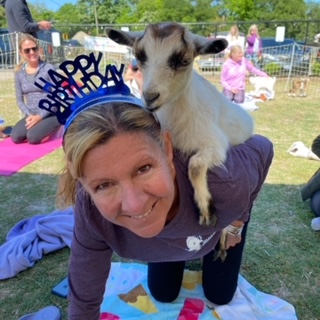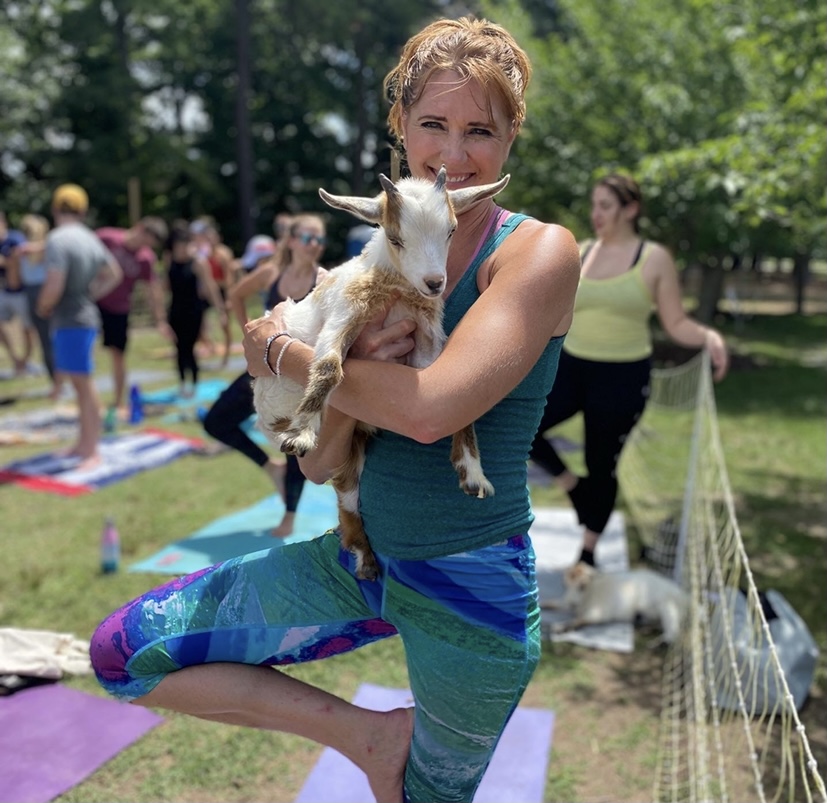 I highly recommend checking out one of their events or visiting their farm. I have done 2 yoga sessions, Goat classes and Goat Grams. "Farmer Jenn" is absolutely wonderful and makes everything so fun! The yoga classes are more goat than yoga and great for all ages. Everyone gets a chance with the baby goats and there are lots of photo ops! I have not yet visited the farm but it is on my list. No worries about the goats because the goats are treated very well!
Sally C.
If there's one thing you must do is Yoga with Goats by FunWithGoats.com or any other events that they do with the goats. 100% recommended! You would not want to leave your yoga session and yoga would never be the same after spending time with goats. Animals just bring another level of peace and tranquility. Namasteeeeee
Ivonne L.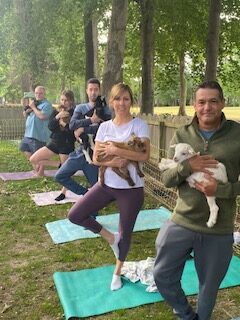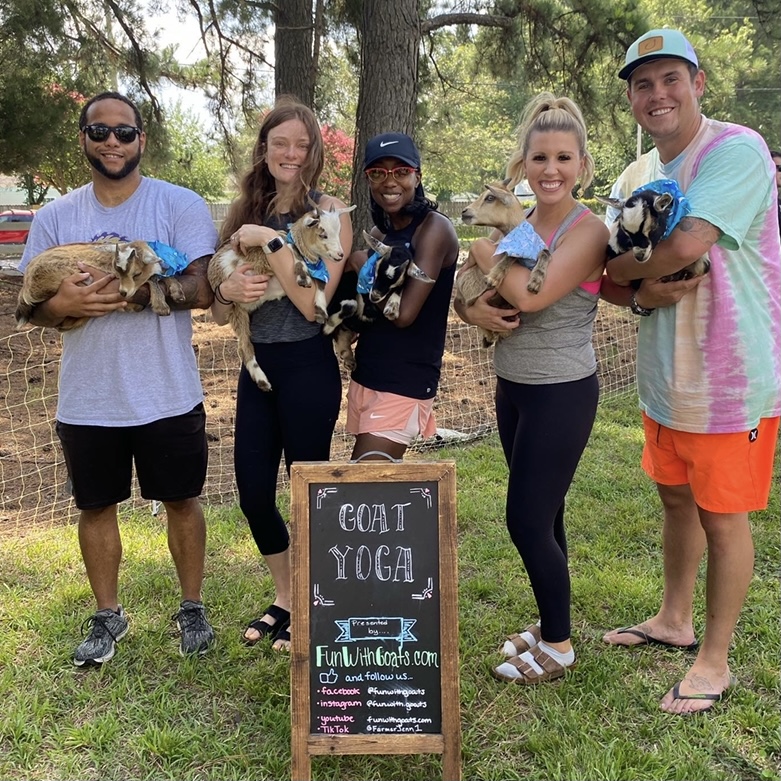 Everything I thought it would be and more! Farmer Jenn makes it even more fun. Don't feel intimated by the yoga…..you can do as much or as little as your body lets you. The wranglers were great at making sure everyone gets a goat!! Definitely going again! There are also plenty of goats to go around!!!
Robin C.
Good wholesome family fun. What a good way to introduce the kids to yoga, they had fun and didn't even realize they were exercising. Destressing all while taking a break from the norm and getting outside to enjoy some fresh air. Highly Recommend
Nathan M.
***Email us for Private Party Package Pricing and to find out dates of availability***