Farm Wedding Venue 
Welcome to Old Magnolia Farm, a 22 acre working goat farm and a little slice of heaven in Moyock, NC. 
Old Magnolia Farm is the wedding destination of your dreams!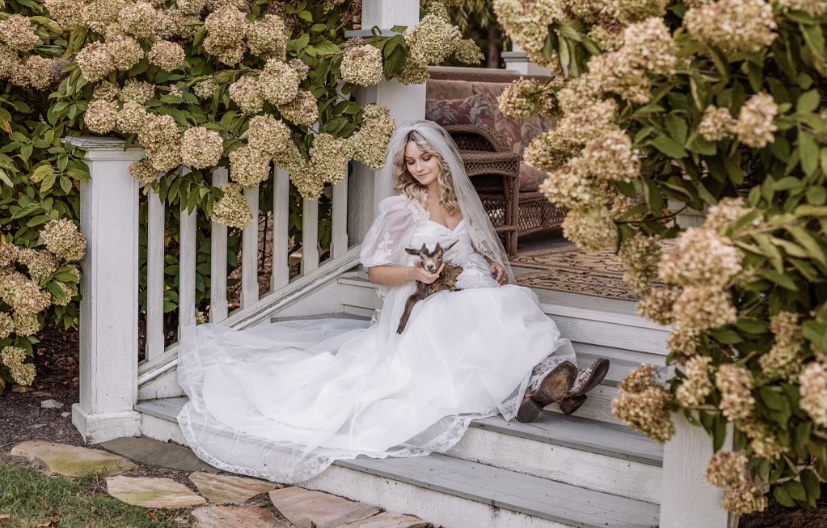 About Old Magnolia Farm 
The original farm property dates to the late 1700's (before the Unites States was even established).  The current farmhouse and magnificent classis red barn were build around 1820. The barn was used as the courthouse stables for visitors to the Currituck courthouse.  The barn and home were the first school house in Currituck, NC.  The original school bell is still present and in perfect working condition.  The Majestic Magnolia trees are certified to date back to the 1600's and they guard the main house.  Civil war and prehistoric artifacts have been found on the property, as well. 
Walk in history as you wander the beautifully manicured grounds, pastures, gazebo and pond.  Wide open grassy lawns and many photographic scenes and staging areas afford the picture-perfect place for a wedding.  
You will make history with history! Bridal experiences at Old Magnolia Farm affords our guests a historically rich bridal event in an antique and intimate atmosphere.  We offer everything from weddings, rehearsal dinners, photoshoots, baby goats in your wedding: photos, petting zoo at your reception, and so much more….. We even offer Goat Yoga for your bachelorette party! 
Say "I Do" at the place that has stood the test of time, giving you the comfort that your marriage will do the same! 
The Barnes' family bought the property in 2021 and has since transformed the large rustic barn and its pastures into a working goat farm, creamery and country store.  FunWithGoats.com has given Old Magnolia Farm its whimsical charm, bringing the property back to life.  The farm is home to several breeds of goats, a guard donkey, and a flock of chickens.  These friendly and playful farm animals are the perfect addition to your country wedding!