FunWithGoats.com Naming Contest!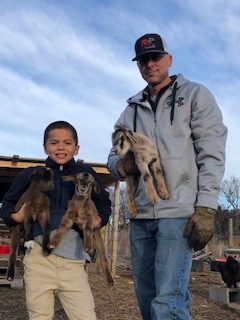 We need your Help!
FunWithGoats.com needs your help naming some of our new baby goats. These are our triplets…2 boys and 1 girl. They are super sweet and cuddly. Please comment below with your suggestions.      
If FunWithgoats.com picks your name suggestion then we will reward you with 1 free session of Goat Yoga. ❤️🐐🧘‍♀️
Comment below with your awesome ideas!